It's Not Me, It's You
:
Cassils, Zackary Drucker, Nan Golden, Grey Wielebinski
Past exhibition
Gazelli Art House is delighted to present It's Not Me, It's You, a group exhibition exploring how one's physical body can be owned and dispossessed through intimate interaction.
The presenting artists experiment with ways to tackle the two-way dilemma of how to appear to others and how to see others — with the dizzying sense that the positions of 'you' and 'me' might be exchangeable. As trans artists, Cassils, Zackary Drucker and Gray Wielebinski raise issues around marginalisation and violence, gender and gentleness, through formal invocations of hardness and softness, while Nan Goldin's work challenges the visual objectification of sex engaged by different kinds of lovers.
Through critical engagement with dominant ways of seeing and being seen, the multi-disciplinary display of film, photography, sculpture and performance seeks to empower communities that historically have been stigmatised. It's Not Me, It's You reminds us of the vulnerability of being physically present in the world and answers with radical tenderness.
Khaleb Brooks, a multi-disciplinary artist and researcher exploring black liminality and the differences between memory and history, performed alongside the group show It's Not Me, It's You on May 23rd during the private view at the London gallery.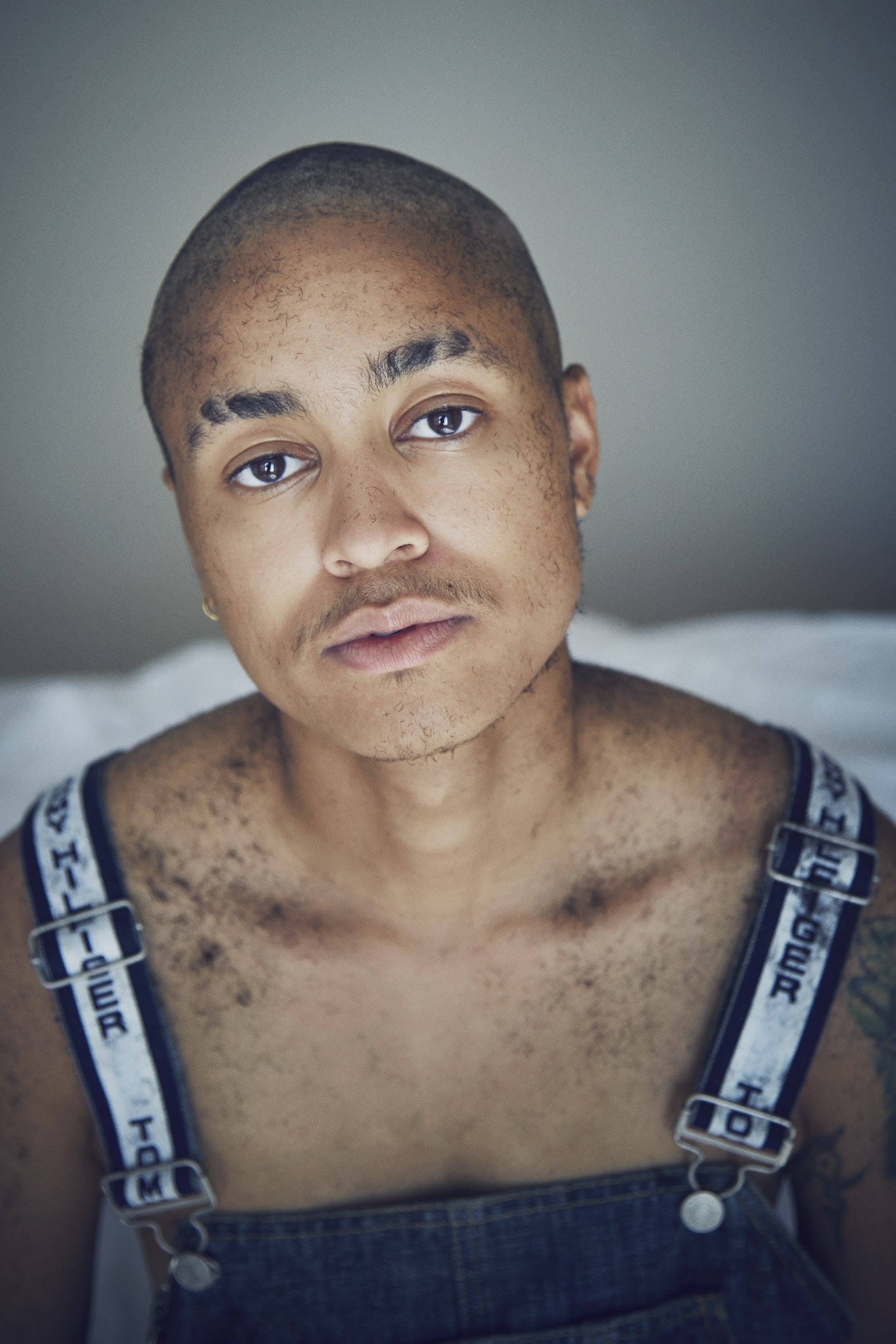 Portrait of Khaleb Brooks
Image credit: Angela Dennis, 2018, Johannesburg, South Africa⠀
"For thousands of years we have existed. Growing, falling, dying, transcending. Ritualising the death of a loved one, the death of oneself, the death of home and citizenship. In what ways can death bring life? And what forms of liberation can be attained when there is seemingly no agency?"
Through an exploration of experiences of the black trans body, Khaleb Brooks explores his own social death as a tool to revive ancestral notions of progress.
The exhibition will run alongside Decorative Sacredness, the first solo show of Fyodor Pavlov-Andreevich displayed on the ground floor of the gallery.
#ItsNotMeItsYou